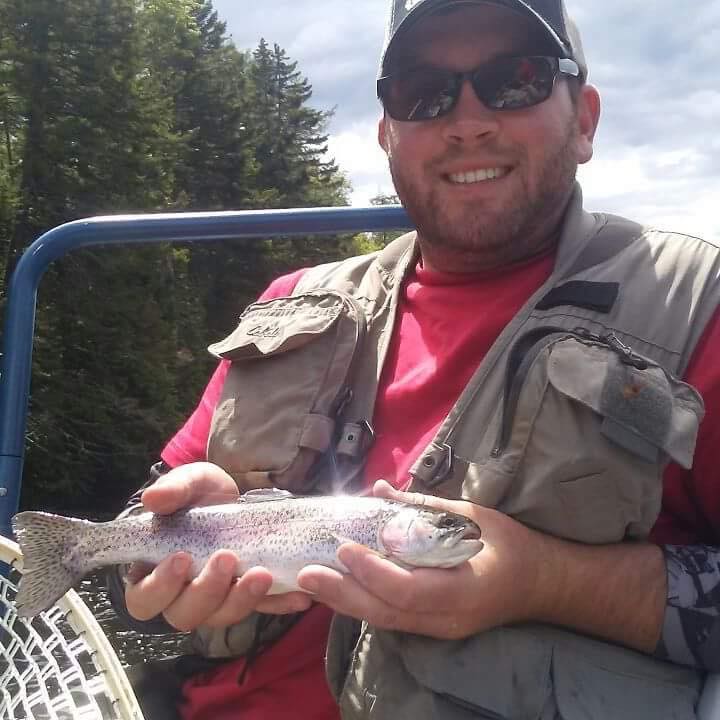 The Androscoggin River
Fly fishing on the Androscoggin River offers multiple options for float and wade trips, as well as a wide variety of both trout and warm water species. The "Grand Slam" is a common goal amongst Androscoggin anglers, which is to acquire a landlocked salmon, brown trout, brook trout & rainbow trout while out on the water. Another highlight to fishing this river is its unique and prolific Alder fly hatch, which provides great dry fly action as fish gorge on swarms of Caddis hatching by the thousands for miles of river in mid June.
The Errol dam and the upper section of the river is also excellent for float and wade trips during this period.
The Shelburne section of the Androscoggin is an intriguing peace of river due to its Catch and Release regulations, low fishing pressure and is not stocked by New Hampshire Fish & Game. This allows for an opportunity to fish a more wild trout fishery which produces beautiful strong fighting Rainbows and Brown trout.
The Androscoggin also offers the opportunity to fish for warm water species like Large & Smallmouth Bass as well as Chain Pickerel. These are often a great option when the river warms in the heat of the summer and we take advantage of the slow water portions of the river above Pontook Dam and stretches of water above Berlin, NH. This provides an action packed day consisting of streamer and top water activity great for the new and experienced angler.
Miles from Source to Sea for the Androscoggin River
Drainage Basin in Square Miles
Elevation (feet) at the Androscoggin Source - Ubagog Lake
Images from our Andro River Trips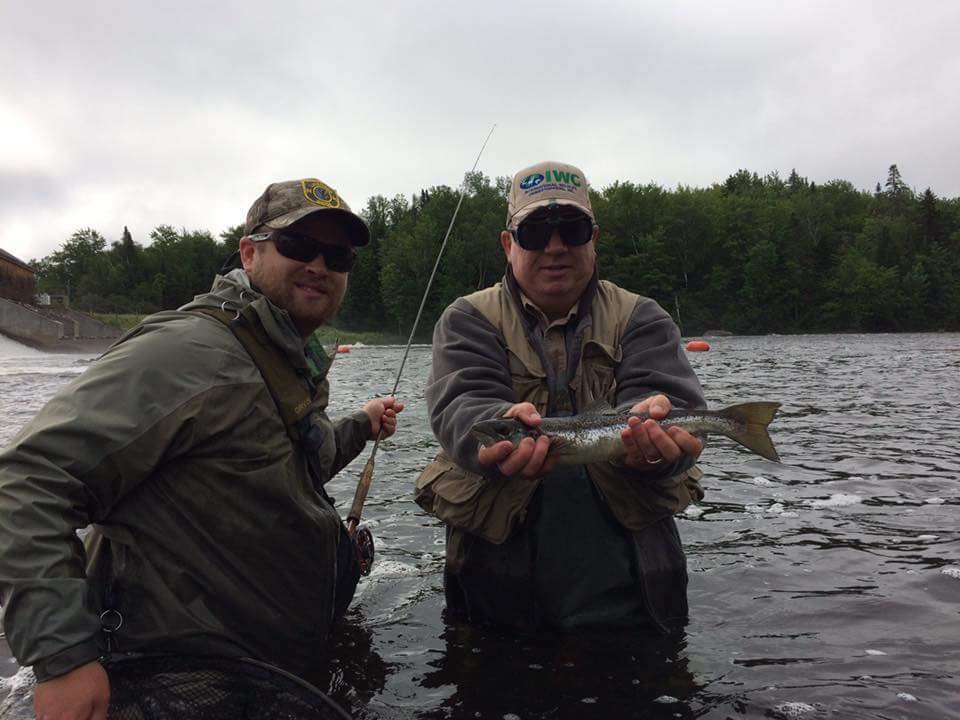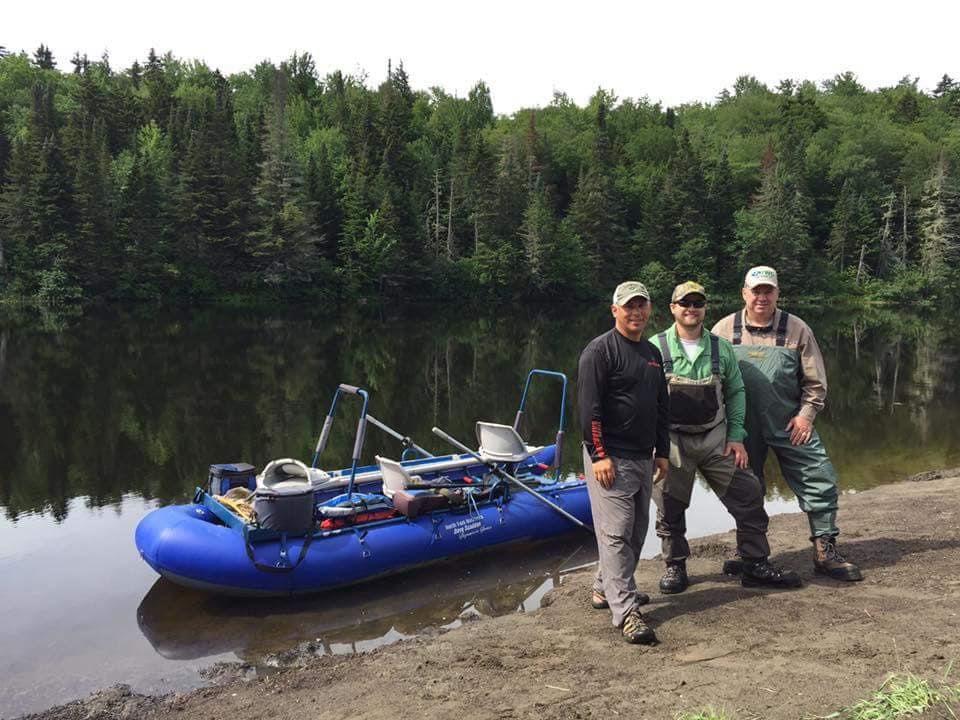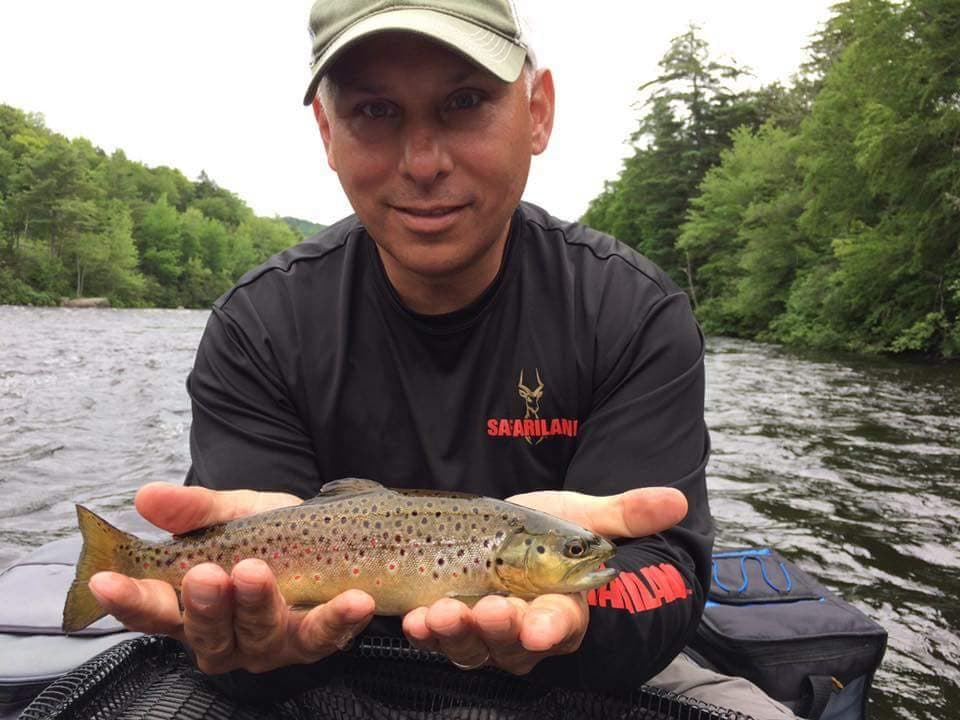 "I always learn something new whenever a take a trip with Mason. From wild brook trout to large holdover brown trout, his knowledge is unparalleled."