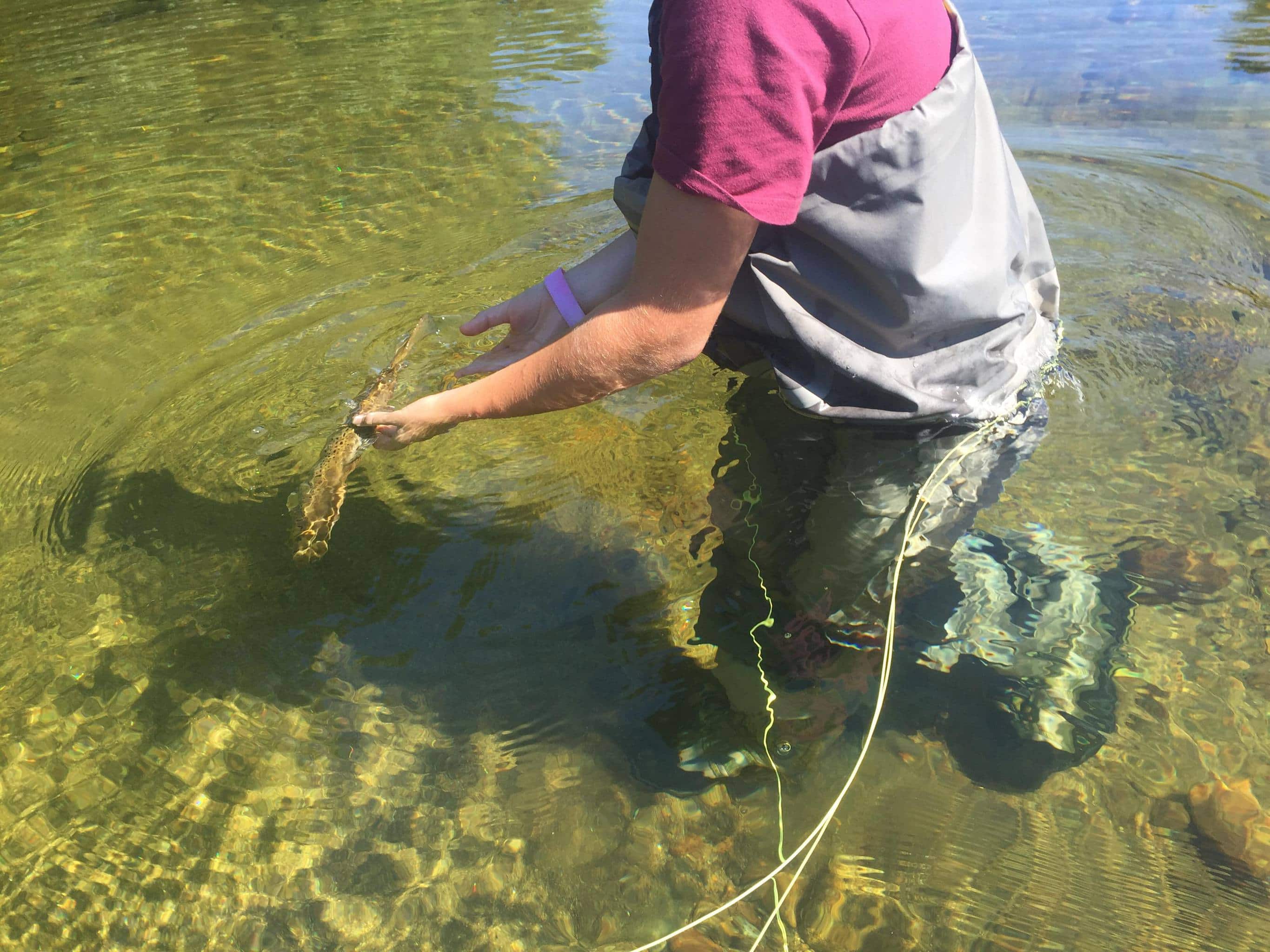 The Saco River
The Saco river is one of New Hampshire's clear water gems. As it winds its way through the heart of the Conway valley, this fishery offers a variety of fishable water. Beautiful riffles extend into long, deep pools, pools that hold big and mysterious trout.
Early season fly fishing for big browns on the Saco River is done during high water on the drift boat, towards the end of spring run off or after a heavy rain. This causes the river to pick up speed and become murkier and gives us the advantage to cast big streamers at these hungry fish without spooking them quite as easily. These's early season trips can sometimes make for long days and lots of casting, but the reward can be a once in a lifetime trout on the end of your line! Advanced anglers with patience will persevere here. 
As the water stabilizes and the country begins to thaw, the river warms to appropriate trout feeding temperatures. This kickstarts the bug life  – especially the mayfly hatches – with the best being the "Hendrickson Hatch." The fishing is best accomplished in the early and late hours of the day as the sun fades and both fish and bugs become more active. Wade fishing is great for accessing many of the fly fishing only stretches, creeping the banks to spot hungry, feeding trout.
The Saco River has a lot to offer for less experienced anglers interested in learning the craft as NH Fish & Game stocks the river heavily in easily accessible locations, making it a great place to learn to fly fish and bring fish to hand. If you are looking for something more challenging and rewarding it is best to hire a guide to drift the river and cover more water, or be prepared to walk longer distances to hit unpressured pools. Using a combination of stealth and precision, I can show you to catch a big, elusive Saco River brown trout.
Miles from Source to Sea for the Saco River
Square Miles Drained by the Saco River
Number of people whose drinking water comes from the Saco
Images from our Saco River Trips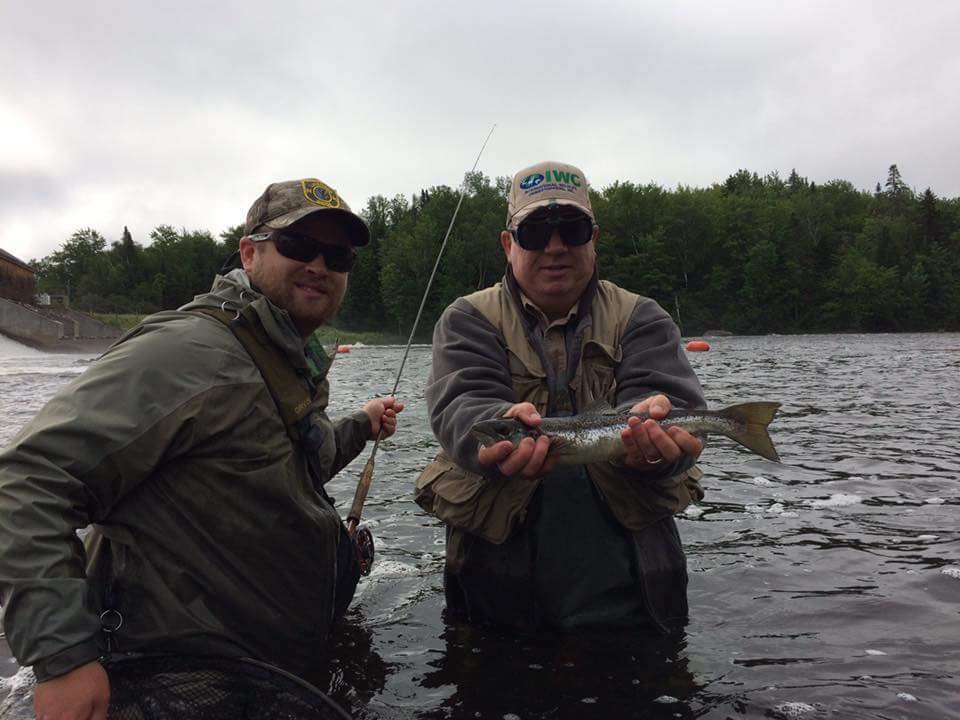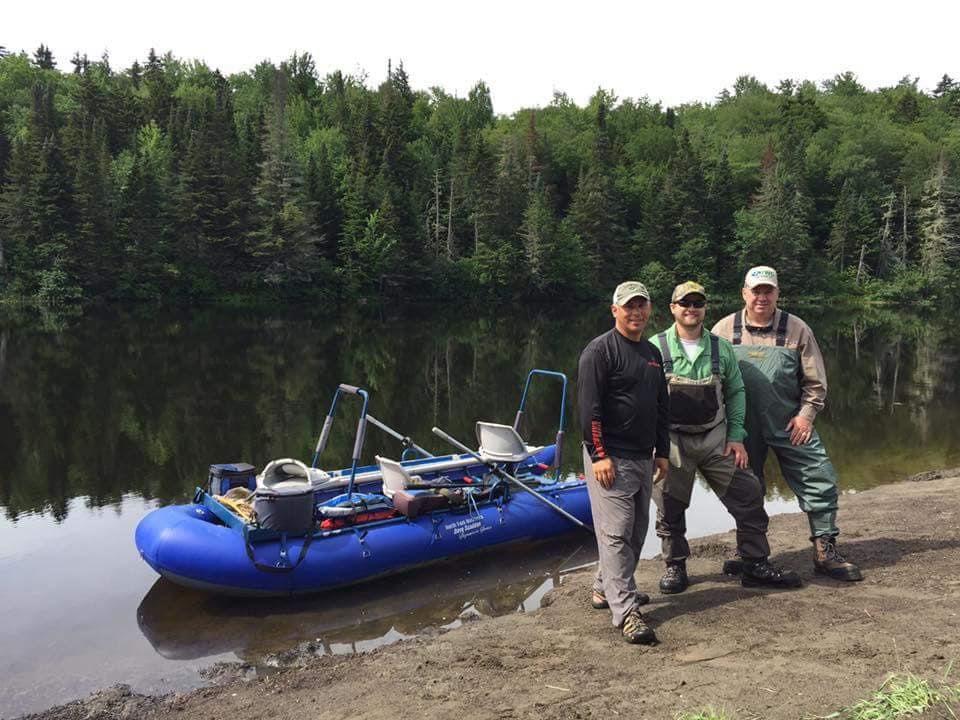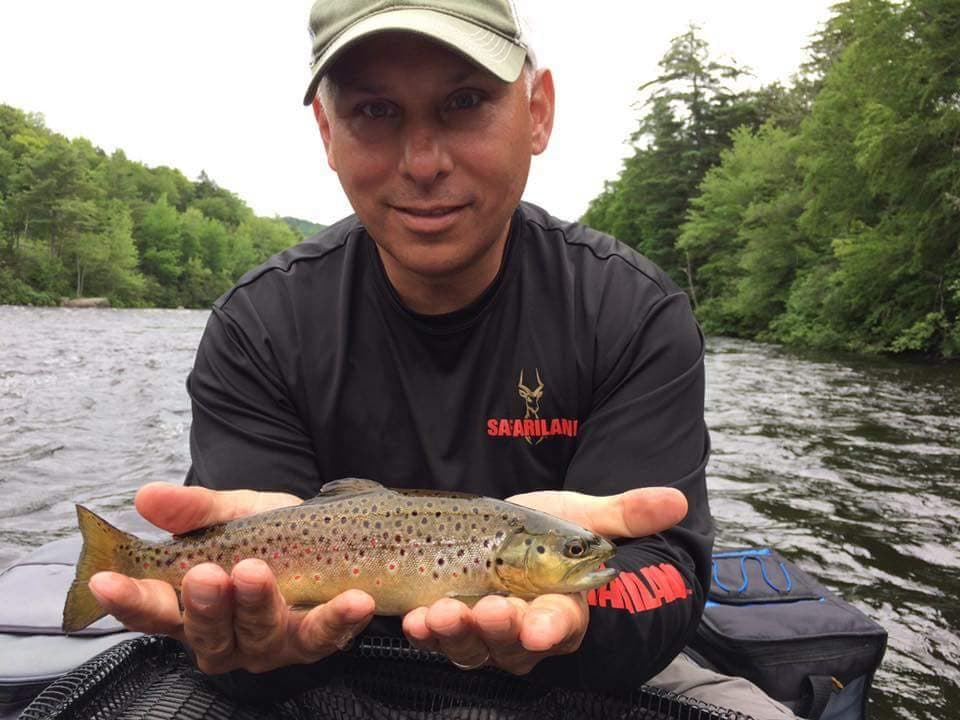 "I always learn something new whenever a take a trip with Mason. From wild brook trout to large holdover brown trout, his knowledge is unparalleled."